Water Makes Life Possible
WATER IS MIRACULOUS
Nature is outside our bodies, and Nature is inside our bodies. Water is central to it all. This post raves about water's miracles that are evident in 'outer' nature. In Water & Healing, From Macro to Micro, I discuss the role of the 'inner' water of the body. Read it here.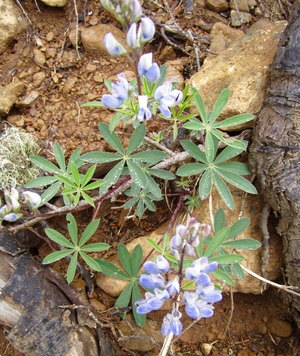 Water is an extraordinary gift whose influence is obvious on our beautiful, precious planet.
This week I had the extraordinary good fortune to take two hiking trips with friends. I experienced two mountains and two completely different environments.
Without water, there might be rock, but not much else.
We are SO fortunate to have this richness readily accessible in Washington State.
WATER MAKES LIFE POSSIBLE
Everything I saw in the mountains is made possible by water. Look at these amazing plants! Actually, all plants are amazing. How do God and Nature Do that?!
WATER IS POWERFUL
We are at the mercy of water when it exerts its power. Water is both necessary for life and potentially deadly.
Bit by bit, water turns mountains into boulders, boulders into sand.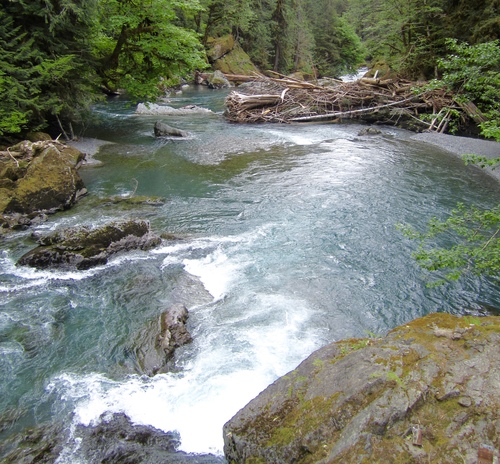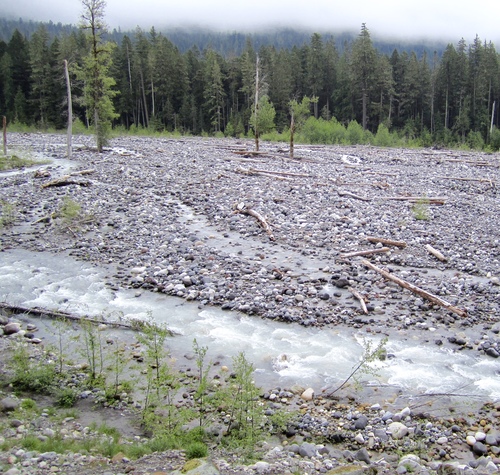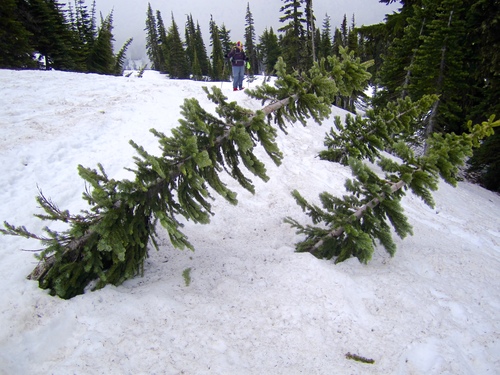 Water contributes to growing trees, then carries them downstream as easily as if they were tiny matchsticks. I couldn't lift some of the rocks that water casually tosses then deposits.
Snow weighs down trees. With the thaw, I assume the tree's ability to right itself is enabled by water movement. [Hydrostatic (water) pressure pulls water up the xylem (transport tissues) by capillary action.]
Water also shapes human actions. Groups climbing Mt. Rainier learn to safely navigate the snowy environment. The cloud surrounding us is . . . water.
People enjoying The Mountain in summertime traverse the ground, rather than multi-foot depths of ice crystals. Weather-appropriate gear, which effectively manages water, is necessary for both comfort and safety.
COMPLEXITY
Water can be malleable or immovable, flexible or rock hard, feather light or crushingly heavy, life-saving or deadly.
Water is simultaneously commonplace and precious.
Life is not possible without this deceptively simple little molecule that is powerful in its complexity.
As you can see, nature inspires tremendous enthusiasm and appreciation within me.
I am even more awestruck by nature's miracles within our human bodies and within the bodies of Earth's other living, moving creatures.
Please click here to read Water & Healing, From Macro to Micro. Water is central to life and to healing for all living beings.
MORE ABOUT WATER TO COME
Soon I am getting to the understandings about water that led to my huge realizations about water and health. I've been hinting about revelations. This sharing is coming. Water will tie together the elements that I've been laying out for several months. This helps us understand why water is the key to everything. Stay tuned.
DOES YOUR BODY NEED HEALING?
Are you experiencing pain? Other symptoms? Do you have health issues that you are concerned will worsen over time? Have you experienced injuries that have not completely healed?
WHAT IS POSSIBLE FOR YOU?
Would you like to explore what is possible for your health?
Are you ready to start taking different actions and getting different results?
I am offering free exploratory sessions.
I CAN Heal – Creating Possibilities
Here are the 5 Benefits you will get from this conversation:
Create a sense of clarity about the optimal state of health that you really want to have.
Discover the essential building blocks for you having the health of your dreams.
Determine the #1 thing stopping you from having the health you want.
Identify the most powerful actions that will move you toward the health you desire.
Complete the consultation with the excitement of knowing EXACTLY what to do to create the health you truly want.
Please click the button and complete the form. I will contact you soon.
WATER IS PRECIOUS! APPRECIATE IT
Hits: 103