Fresh Is Best!
This month's blog explores what you eat, and how you might start choosing more foods to add vitality and deliciousness to your life.
Everyone knows that food choices matters. Unfortunately, we do not always consume foods that support our health goals.Eat a Variety of Foods – 5 min.Sandra Lee
Consider adding food variety! When was the last time you ate something completely new?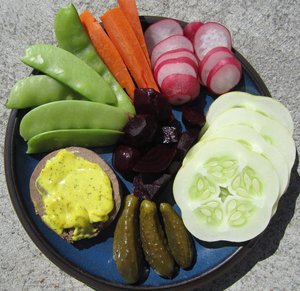 Simple Summertime Meal
Summer is an easy time to try new vegetables! Be adventurous!
Then I would appreciate hearing what you think. Leave a comment. Share what you're eating.
Hits: 140