Difficult Relationships & Surviving the Holidays
The Holidays are a time for celebration, gratitude, and love.
But for many people this is a season that is filled with … stress.
One huge source of holiday stress is family relationships. Sometimes it is the people who are supposed to love us the most, who may actually be the most judgmental and unaccepting.
You are expected to attend gatherings. But you dread them, because it just doesn't feel safe to be yourself in those awkward social situations.
Would you like a practical strategy for making it through these uncomfortable interactions?
Fortunately, this strategy applies equally to all relationships, and to challenging situations all year. What a deal!
THIS IS PART 1 OF A THREE-PART MINI SERIES ABOUT TAKING THINGS PERSONALLY. LOOK FOR PART 2 IN JANUARY.
Relationship Survival Strategy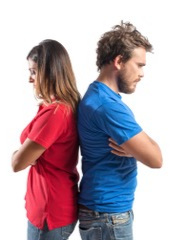 DON'T TAKE THINGS PERSONALLY.
I have a natural and instinctive survival mechanism. When confronted, I believe that everything happens because of me. I'm the center of the universe, and everything revolves around and is caused by me. (Part 2 of this Taking Things Personally mini series will expand on this in January.)
This I'm-the-center-of-everything perspective is the origin of the instinctive tendency that human beings have to take things personally.
When my mother's tone of voice sounds critical, or mean, or judgmental, I naturally assume that I did something to cause that – because I'm the cause of everything.
I think, "What did I DO WRONG???" And I panic.
My instinctive response is just to her tone of voice. Her words and the content of what she's saying then pile on top. Reacting to it all, I'm a bumbling mess.
Here's an example of how I apply the survival strategy. Don't take things personally.
Become aware that I'm reacting and freaked out. Awareness is the key!
Breathe. Pause and consider what to do.
Recognize that I'm taking what she said personally. Increased awareness.
Consciously choose how to respond. I take control of how I feel.
"Mother's response is her response. It's not about me!"
I imagine that I energetically side step, getting out of the pathway of her words. The words and energy she is throwing at me go flying by, whirl around and return to her!
I let it go.
I choose to be as much my self as I am able to be.
Breathe
So, what do you think? Do you want to try it? It certainly can't make things any worse, right?
IMAGINE USING THIS STRATEGY IN YOUR LIFE, AT YOUR FAMILY'S HOLIDAY GATHERING.
Really. Imagine being there. Every bit of practice you have will make it easier to implement a new strategy in the moment. When that challenging person is in front of you, can you find the presence of mind to try a new way to respond?
Getting this so it works in the moment takes practice. You're choosing to change a conditioned pattern that has been reinforced for your entire life. Reprogramming this is not easy!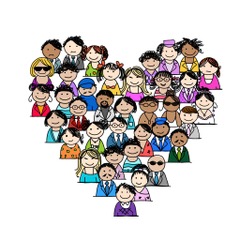 It's okay if you are not able to change your conditioned response when the person is right there. Once you're alone and away from others, you can pause and breathe. Mentally walk through the process. You will get a chance to try again! Every tiny shift in your mind and emotional experience is progress.
MAY THIS SURVIVAL STRATEGY MAKE A DIFFERENCE FOR YOU!
Look for Part 2 in this Taking Things Personally mini series in January. Let's explore the biology and other factors contributing to the instinctive human tendency to Take Things Personally.
The Value of Understanding Your Personal Chart
Beyond this general strategy, understanding the specifics of your personal Human Design chart helps you make sense of how you experience life and relationships all of the time.
For long term relationships, like with family, it might be worthwhile getting overall impressions of their charts. At least for the family members with whom you consistently butt heads.
ANYTIME THINGS GO SIDEWAYS IN ONE OF MY PRIMARY RELATIONSHIPS, I ALWAYS LOOK AT THE HUMAN DESIGN CHARTS.
One day, I went to my mother's house, and she picked a fight. We were both upset, and I was in tears. Later, I looked at our Human Design charts. And it all made sense. From the perspectives of our individual charts, we each experienced what happened differently. With this understanding, I was no longer upset.
Hits: 137