Amp Up Your Personal Power Source & Healthy Action Quick Tips
What Is Your Personal Power Source?
The food that you eat is the most obvious answer. But what if food provides only a portion of your energy? What if you draw tremendous power to run all of your body's functions from elsewhere?
The video blog in July and August introduced the concept of Water Batteries. If you didn't watch or listen, consider reviewing the basic content first. Click the month names above. They are even worth a second watch. I just enjoyed them again, and I already know what they say! Each video is less than 5 minutes. Audio-only format is also available.
Amp It Up Video – Take 5 minutes for your Health.
Increase the Power
This month, let's talk about what increases the battery's power.Amp It Up AudioSandra Lee
Though I've known about what I share in the video for a couple of years, thinking about it still excites me. Really comprehending the impact of this is what turned my own healing process around in 2015.
I deeply appreciate being able to understand how the body functions. I enjoy explaining how things work to other people, so they can optimize their ability to healing. Having scientific evidence contributing to this understanding is fabulous.SUBSCRIBE, FREE GIFTS
This blog provides terrific, easy tips for enhancing your power supply. Plus, implementation is simple, super-healthy and 100% free!
Enjoy!
(The existence of 'water batteries' providing energy for the body is a Theory. Current science does not provide actual Proof. But the theory makes sense conceptually, given what the evidence does show and what we know about the body's structure and functions.)
Healthy Action Quick Tips – October Podcast Update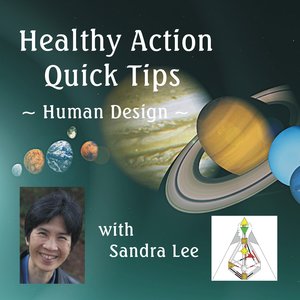 The book I contributed to, Abundance By Design: Discover Your Unique Code for Health, Wealth and Happiness, has been successfully released. I'm a Best-Selling author!
Attract abundance in all areas of your life! The book provides guidance that I find relevant to my personal experience. I quite enjoyed the read. And I'm not just saying that because I'm a contributing author.
In celebration of the book, this month's four Quick Tips podcast episodes feature wisdom coming from Human Design (HD) that is relevant to everyone. Earlier episodes are more directly health related. And 'resisting' your design can certainly negatively impact health! Click below for last month's interview about this.
Click here for September's blog highlighting the Best-Selling book and featuring an interview with me, Sandra Lee about Living By Design & Your Health.
October 1, 2016 – Ask Before Giving Advice or Feedback – HD
September 26, 2016 – Release Energy That is Not Yours – HD
September 17, 2016 – Don't Take Things Personally – HD
September 11, 2016 – Saying Yes When You Mean No – HD
September 5, 2016 – Relax Back Tension
And more from August . . .
Please Listen, Comment, Review and SHARE! Click to visit iTunes.
Hits: 163